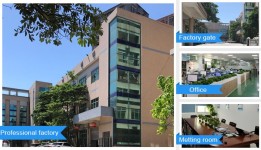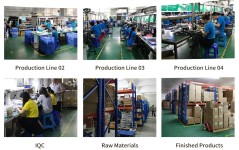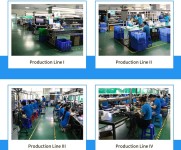 Founded in 2002, Comark Electronics is an ISO certified manufacturer with 18 years OEM experience. We provide reliable solutions of USB C Hubs and adapters, custom cables and coiled cables.
R&D Staff: 12
QC Staff: 28
Number of Staff: 350
Annual turnover: US$ 8 million
Main Markets: America, Europe, Australia, Asia
Core Advantages: Market-Oriented, Repid Response, Fully Understood of Customer Demand
Our 9,000-square-meter factories are equipped with 30 production lines manned by nearly 350 workers. We have a monthly production output of 600,000 pcs exported to the US, Europe, Australia and Asia.
Our 9 electronics engineers are always following our customer's changes to offer the custom-designed cables and our 28 QC auditors ensure all our products can meet the quality requirements of our customers.